Our Services
FUELS:
We provide #2 Heating Oil, K-1 Dyed Kerosene, Mixed Fuel (50% Heating Oil/50% Kerosene), Heating Oil with Additive, Dyed Diesel, and Clear Diesel to locations from Winchester, NH to Greenfield, MA to Brattleboro, VT, and all areas in between.  We are always competitively priced, but also offer price matching.  All of our products are Ultra Low Sulfur, in accordance with regulations for MA, VT, and NH.
Choose automatic delivery - don't worry about watching your tank, we'll take that responsibility off your shoulders!  We'll coordinate your deliveries, to be sure you never run out.  Are you budgeting for only 100 gallons deliveries?  That's fine too!  We can arrange your automatic deliveries to never exceed 100 gallons.
Do you have a steep, slick driveway in the winter, therefore you'd prefer to be on a "will call" delivery basis?  That's okay as well!
BURNER SERVICE: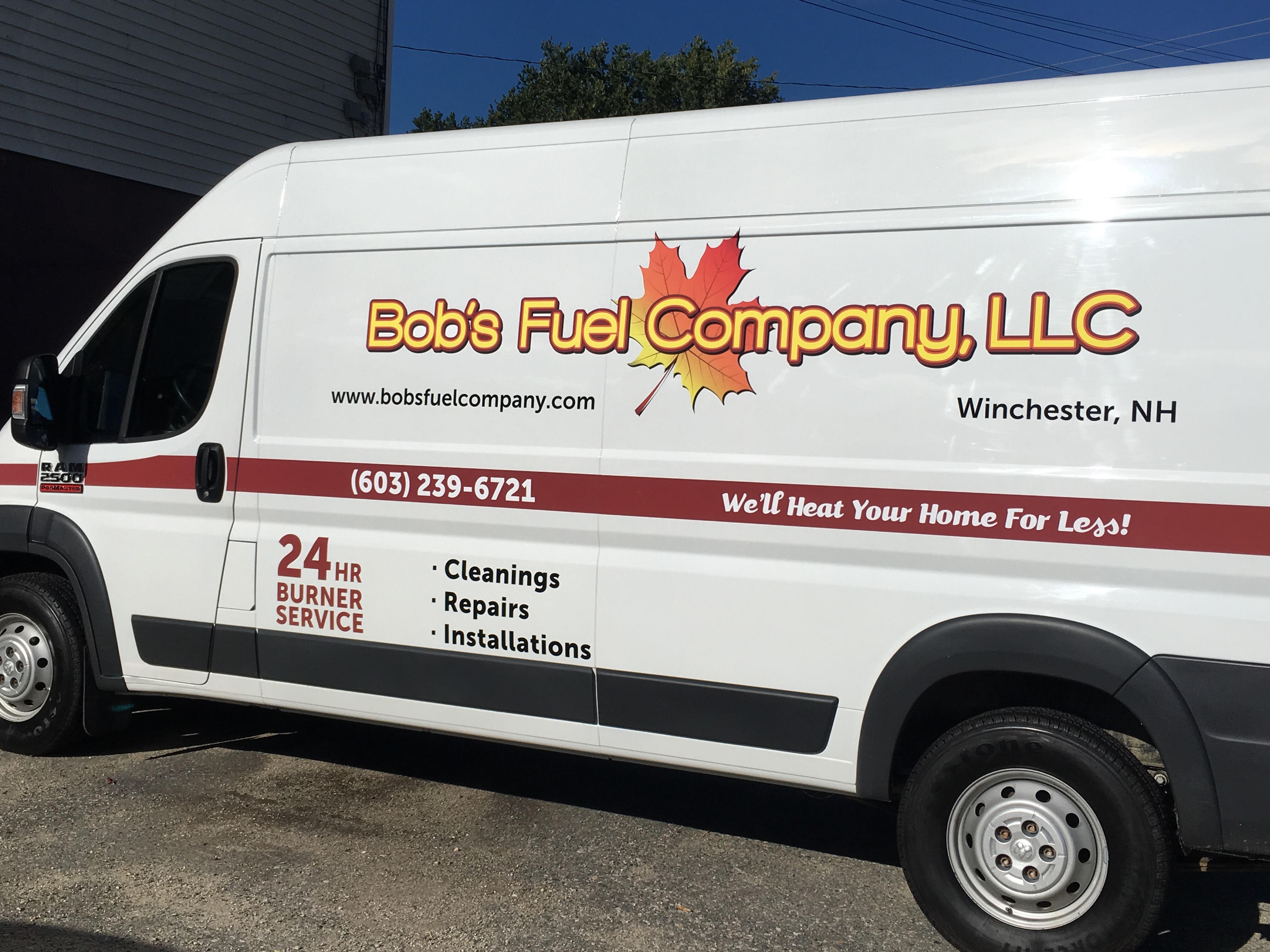 "We'll Make It EASY To Keep Your Home Energy Efficient!"
24 Hours/365 Days
With our in-house Burner Service Department, we are able to tackle:
* Annual Cleanings - Furnaces, Boilers, Oil-Fired Hot Water Heaters
* Repairs / Replacements
* New Oil Tank Installations
* Hot Air Furnace Installations
* Water Boiler Installations
With qualified, educated, courteous technicians, we'll be sure to help you stay warm and energy efficient!
Call 603-239-6721 for all of your heating needs!  For more information regarding Burner Service, click HERE.
PRODUCTS & TODAY'S CASH PRICE:
Ultra Low Sulfur Heating Oil: $1.899 per gallon                                                         To place an online order
ULS Kerosene: $2.799 per gallon                                                                                          Click HERE!
ULS Mixed Fuel:  $2.449 per gallon (50% Heating Oil/50% Kerosene)                                       
ULS Heating Oil with Additive:  $1.899 per gallon, plus $15/bottle for Additive
**Feel free to ask us about Price Matching**
**With our cash price (above), payment is due day of delivery or the next business day.  For more time, price increases by $0.10/gallon.
ULS Dyed Off Road Diesel and ULS Clear On Road Diesel are available as well!  **No minimum for delivery on diesels**
Delivery Schedule:
Monday:
Alstead, Chesterfield, Fitzwilliam, Gilsum, Keene, Marlborough, Richmond, Roxbury, Spofford, Sullivan, Surry, Swanzey, Troy, Walpole, Westmoreland
Tuesday:
Winchester, Warwick, MA
Wednesday:
NH:  Manning Hill Road (And roads off of Manning Hill), South Parrish Coop
MA:  Bernardston, Erving, Gill, Greenfield, Leyden, Millers Falls, Montague, Northfield, Shelburne, Turners Falls
VT:   Guilford (Vernon side), Vernon
Thursday:
VT:  Brattleboro, Dummerston, Guilford (Bratt. Side)
NH:  Ashuelot, Hinsdale
Friday:
Ashuelot, W. Swanzey, Winchester