Customer Account Portal
***NEW***
As of July 2019, we have introduced our Customer Care Portal!
As with any new implementation, there could be some glitches for a little bit, so PLEASE bear with us!
With our new Customer Care Portal, our customers will be able to:
**  View Account Balance
**  View Delivery History
**  Place an Online Order for Fuel
**  Pay Online
For a little while, we will keep the old "Order Online" and "Pay Online" active, to be sure we get all of the bugs out of the Portal!
**When ordering online through the Portal you will be asked to pay for it right then via credit/debit.  Please feel free to continue using our "old" online ordering form if you want to select a different payment method.  We will respond to the order request for both systems.  Thank you.
Access Your Account with our Portal!
Click below to be transferred to our
Customer Care Portal



- Once inside the Portal -
To create a new account, please click:
"Request access to your account."
We will respond within 1-2 business days to help you set up your new account.
If you mis-place your account login information,
please select "Forgot your password?" or contact our office for assistance.
Thank you.
Delivery Schedule: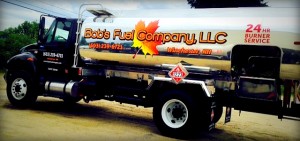 To ensure efficiency, as well as predictability, Bob's Fuel works off of a weekly schedule for home heating oil deliveries!
Please see our delivery schedule below.
Monday: 
Keene, Swanzey, Richmond, Troy, Fitzwilliam, Spofford, Chesterfield, Surry, Marlborough, Sullivan, Westmoreland, Roxbury
Tuesday: 
Winchester, Warwick, MA
Wednesday:
MA:  Northfield, Leyden, Bernardston, Gill, Erving, Millers Falls, Montague, Greenfield, Shelburne, Turners Falls
VT:   Vernon, Guilford (Vernon Side)
Thursday: 
VT:  Brattleboro, Guilford (Bratt. Side), Dummerston
NH:  Hinsdale, Ashuelot
Friday:
Winchester, W. Swanzey, Ashuelot, Old Westport Road
Order Fuel Online
(outside of the Portal)