About Bob's Fuel Company, LLC
Bob's Fuel was founded by Robert (Bob) Miner, Sr. and partner, Linwood Patnode, Jr. Bob built the business from the ground up, securing the trust of the Monadnock region. Delivering oil, as well as performing service work, in addition to handling the business and financial aspects of the Company, Bob took great pride in his business.
After over 30 years, Bob decided to retire, however is still a Member of Bob's Fuel. Caitlin Ward, Bob's Granddaughter, began learning the business in November 2011 in preparation for Bob's retirement. Caitlin now manages and runs the daily operations.

For employment opportunities, see our
Employment
page.

OFFICE STAFF: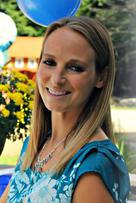 Caitlin Ward, Manager:
Caitlin Ward, Granddaughter of Bob and Daughter of Linwood, has a Bachelors Degree of Science in Management from Keene State College, as well as a Bookkeepers Certificate.  Caitlin focuses strongly on customer service, providing the best price possible for our products, and growth of the business.  Caitlin also handles all customer accounts, as well as promoting new business.
Hanna Ball, Office Assistant:                 
Hanna Ball, Granddaughter of Bob and Daughter of Linwood, joined the Bob's Fuel family in February 2013.  Hanna handles all data entry for delivery tickets as well as payments received.  Hanna focuses strongly on customer service, assisting each customer with their individual needs.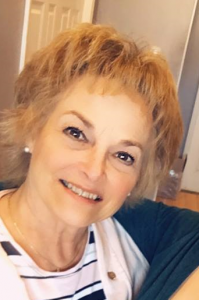 Barbara Patnode, Office Assistant:
Barbara Patnode, Wife of Linwood (and Mother of Caitlin and Hanna), joined the Bob's Fuel Office in November of 2016.  Barbara retired from a long time career at Masiello Insurance Agency.  Barbara helps customers with their orders and payments, as well as works hands on with Burner Service.  Barbara focuses strongly on customer relations, and growth.
OIL DELIVERY:
Leonard Willis – Oil Delivery Driver
Lenny is our Commercial Diesel Driver – Lenny works hand in hand with our commercial accounts (onsite) to be sure their schedules are appropriately met.  Lenny is extremely personable and provides great customer service.  Lenny has been in this field of work for over 20 years- he's a great asset to our Company.  Lenny is always requested when it comes to diesel deliveries, as they all know that he is conscientious, reliable, and great to work with!
Justin Spraske – Oil Delivery Driver
Justin came to our Company in 2018.  Justin is a very down-to-Earth and kind individual — customers enjoy working with Justin very much.  Justin has stepped up, becoming one of our lead drivers, helping to train new hires.  Justin's primary responsibility is heating oil/kerosene for residential customers.
Paul Wood – Oil Delivery Driver
Paul started with our Company in 2019.  Paul is a quick learner, and a go-getter.  We've already received compliments from customers, on Paul's behalf.  Paul will be delivering heating oil/kerosene to residential customers.  He is a great asset to our team!
BURNER SERVICE DEPARTMENT:
Jim Parkin – In-House Burner Technician
Jim started with our Company in 2016.  Over the last few years, Jim has been the main face of our Burner Service Department.  Jim really cares for our customers, helping them regain heat/hot water, or doing a thorough job at the annual furnace cleaning.  We have many customers request Jim for their appointment.
Tobie Wilson – In-House Burner Technician
Tobie started with our Company in 2019.  Tobie is Nora Silver Certified.  He brings a smile and a great go-getter attitude each day.  He and Jim work great together, making sure all the calls are tended to!
With more education, licensing, and training, our In-House Burner Service Department can tackle annual cleanings, diagnosing problem calls (no heat, no hot water, etc.), furnace and boiler installations, tank installations, tank inspections, and so on.
OUTSOURCED BURNER SERVICE:  
Bob's Fuel also works with a handful of independent burner technicians to help us with our furnace, boiler, and tank installations, as well as more complex diagnostic repairs.  It is our goal to send the most qualified and experienced burner technician to our customer's home to help resolve any burner issue you may be experiencing.  We are set up to have someone available 24/7 for emergencies.