Burner Service
24 Hours/365 Days
With our in-house Burner Service Department, we are able to tackle:
* Annual Cleanings - Furnaces, Boilers, Oil-Fired Hot Water Heaters
* Repairs / Replacements
* New Oil Tank Installations
* Hot Air Furnace Installations
* Water Boiler Installations
With qualified, educated, courteous technicians, we'll be sure to help you stay warm and energy efficient!
Call 603-239-6721 for all of your heating needs!  For more information regarding Burner Service, click HERE.
---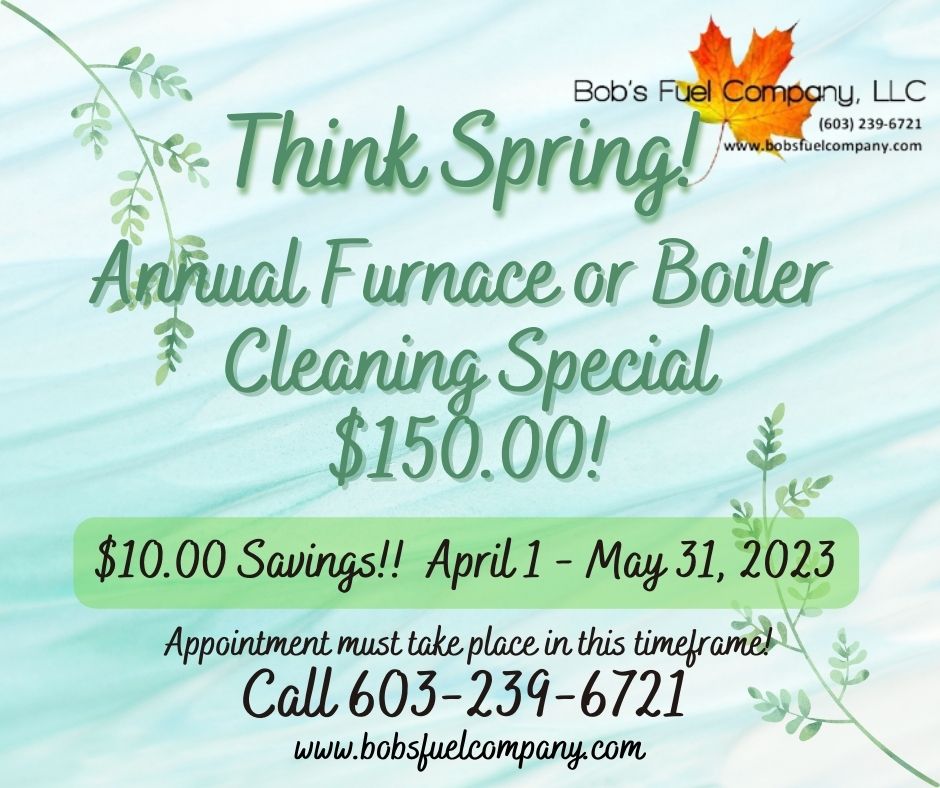 We are now offering our 2023 Annual Cleaning Special - ONLY $150.00!!  (April 1 - May 31, 2023)
This includes:  Oil Nozzle, Pump Screen, Fuel Filter, Brush & Vacuum Unit, Safety Check, Tank Inspection, Efficiency Test
(Spin On Fuel Filters are an additional $18.00)
When you schedule your cleaning with Bob's Fuel, you'll always receive friendly service.  We don't suggest unnecessary repairs or upgrades.  Of course, if issues are found (especially safety or environmental) we'll be sure to notify you and help to get the repairs scheduled and completed as cost effective as possible.
Scheduling your furnace cleaning to take place in the summer will save you money!!
Frequently Asked Questions
Q. How often should I clean my furnace?
A.  To maintain optimum efficiency, your furnace/boiler should be serviced annually.
Q. Do we stock parts for quick repairs?
A. Yes.  Please call in advance to be sure we have what you need, but we do try to keep up with our stock room inventory.
Q. Who do I make the check payable to?
A. Please make checks payable to:  Bob's Fuel Company, LLC
Q. Do you accept credit or debit cards?
A. Yes.  We can accept the following:  Visa, Master Card, Discover, Amex