NH SAVES WITH OIL — SAVE ON YOUR NEW HEATING SYSTEM! $$$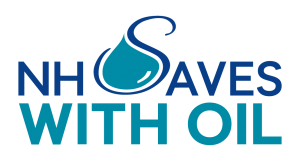 Have you been thinking about upgrading your current heating system?  
If your heating system is more than 15 years old, you can save anywhere from 30% to 50% by upgrading to new, energy-efficient equipment.  Make your money go the distance and schedule your installation now to take advantage of valuable rebates!  Right now, New Hampshire homeowners that invest in a new oil tank, new oil boiler, or new oil furnace can receive rebate funds toward their upgrade.  Rebates are available on a first come, first served basis.
Contact our office for a FREE, no obligation, estimate!  (603) 239-6721 
You could save up to $500.00 on a new oil furnace, $250.00 on a new oil tank, $750.00 on a new boiler.  You can combine offers!  Example:  Save $1,000.00 on a new oil tank AND a new boiler!  **NO INCOME RESTRICTIONS**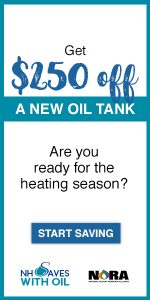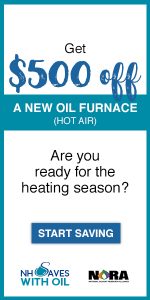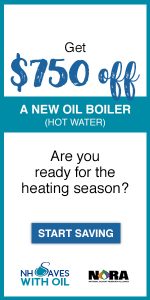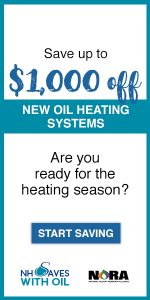 Have you had your furnace cleaned yet, this year?
Call us today at 603-239-6721 to schedule your annual furnace cleaning!
When you schedule your cleaning with Bob's Fuel, you'll always receive friendly service.  Our Senior Technician has years of experience, and takes pride in his work.  We don't suggest unnecessary repairs or upgrades.  Of course, if issues are found (especially safety or environmental) we'll be sure to notify you and help to get the repairs scheduled and completed as cost effective as possible.
Scheduling your furnace cleaning to take place in the summer will save you money!!  We are now offering our Annual Spring Cleaning Special!  Save $20.00 by having your furnace/boiler cleaned between April 1 and July 31.  Call us today to schedule.
CURRENT CLEANING PRICE $130.00  (in the event you need a spin on filter, this is an additional $15.00)
Burner Service
 "We'll Make It EASY To Keep Your Home Energy Efficient!"
24 Hours/365 Days
Our Service Department is back under the 'Bob's Fuel' name for cleanings and small diagnostic repairs!
We have partnered with independent burner technicians to help us take care of all furnace, boiler, and tank installations, in addition to larger diagnostic repairs and plumbing.
With qualified, courteous technicians, we'll be sure to help you stay warm
and energy efficient!
Call 603-239-6721 for all of your heating needs!
Frequently Asked Questions
Q. How often should I clean my furnace?
A.  To maintain optimum efficiency, your furnace/boiler should be serviced annually.
Q. Do we stock parts for quick repairs?
A. Yes.  Please call in advance to be sure we have what you need, but we do try to keep up with our stock room inventory.
Q. Who do I make the check payable to?
A. Please make checks payable to:  Bob's Fuel Company, LLC
Q. Do you accept credit or debit cards?
A. Yes.  We can accept the following:  Visa, Master Card, Discover, Amex